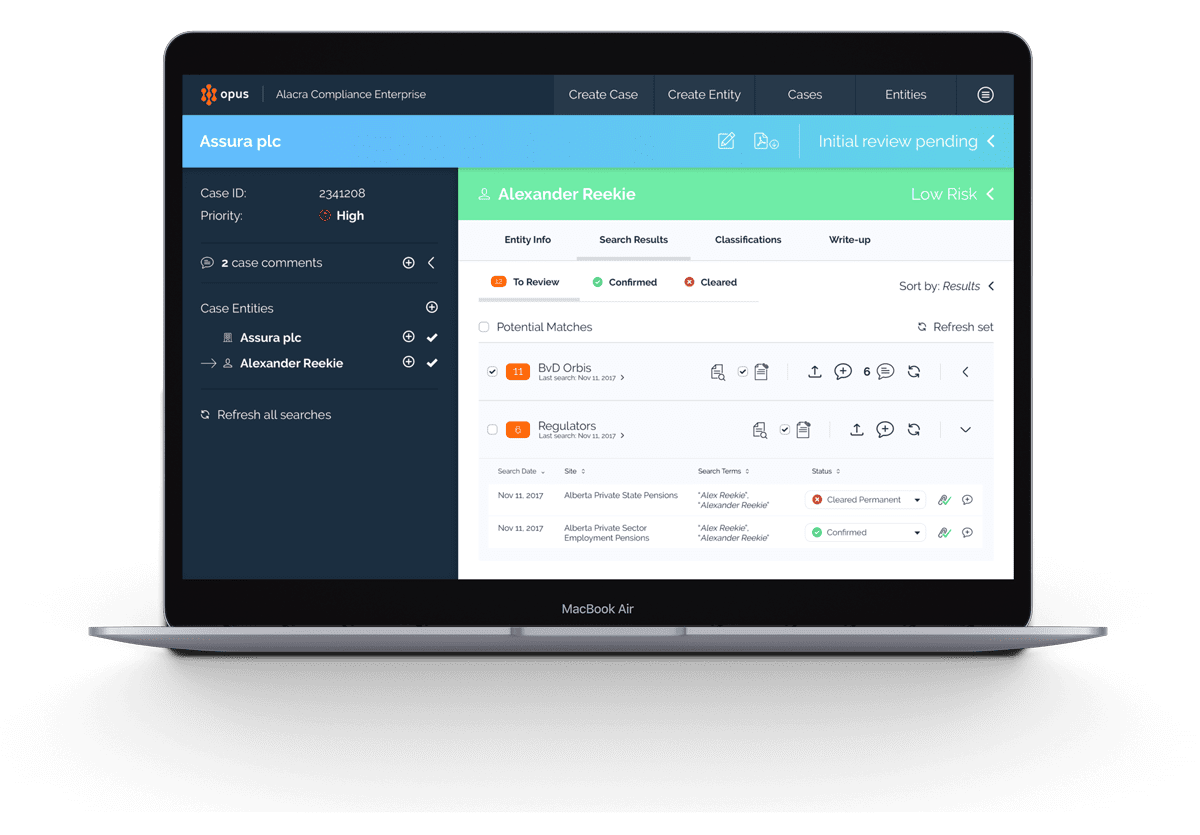 Our UX, visual design, and product development work with Opus Global on their Clarity KYC product has had a significant impact on the value delivered to their customers. Through a user-centered design approach, we were able to create a seamless and efficient user experience, making it easy for Opus Global's customers to perform KYC (Know Your Customer) checks and meet compliance requirements.
Our team worked closely with Opus Global to understand the needs of their customers and design an interface that was intuitive and streamlined. We also incorporated advanced features such as automation and machine learning to improve the accuracy and efficiency of the KYC process. This has resulted in higher productivity for Opus Global's customers, allowing them to onboard more clients and perform KYC checks faster and more accurately.
Furthermore, our visual design work has helped Opus Global's Clarity KYC product stand out in a crowded market. The product has a modern and professional look and feel, which enhances the user experience and reinforces the credibility of the brand.