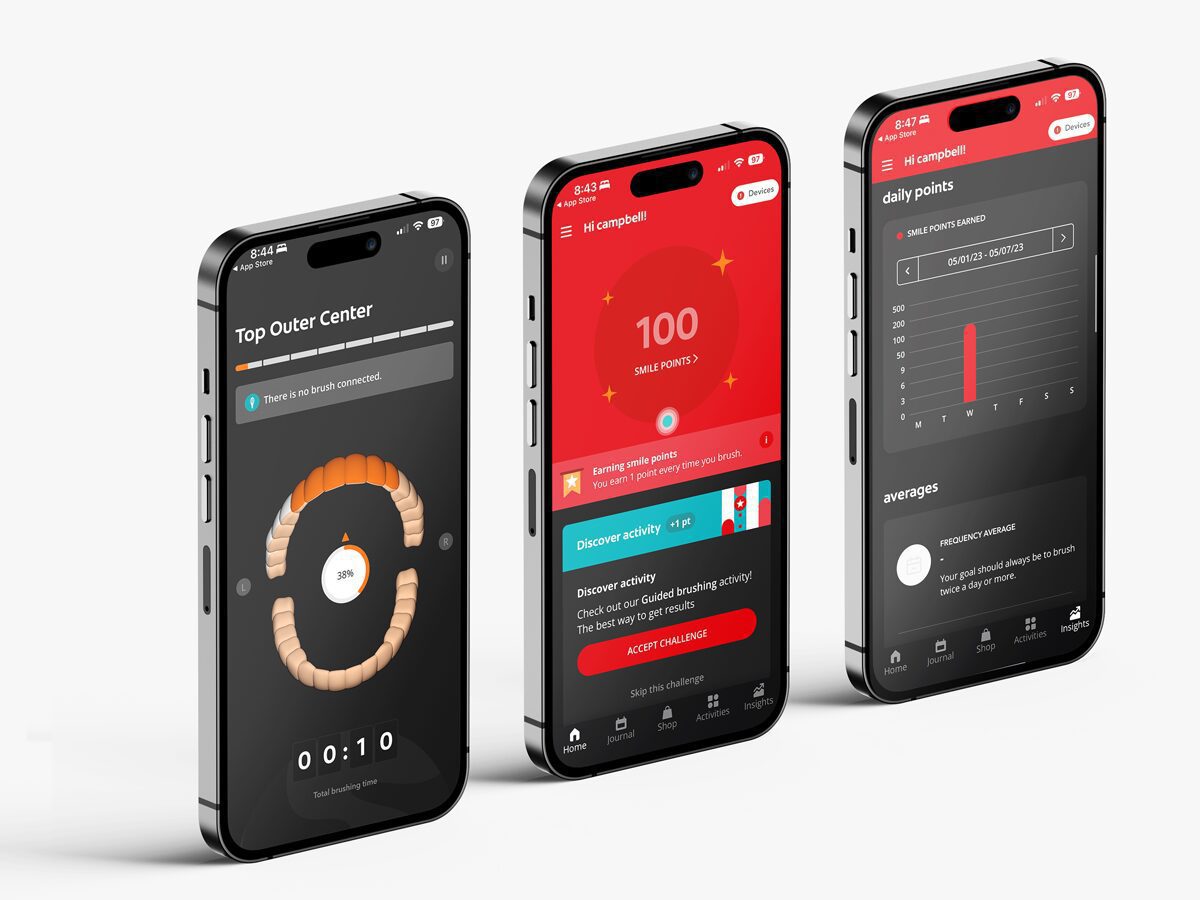 We played a critical role in helping Colgate deliver the Colgate Connect mobile application, which has had a significant impact on their brand and customer engagement. By utilizing a user-centered design approach, we were able to create a seamless and intuitive user experience, making it easy for Colgate customers to engage with the brand through the app. The Colgate Connect app has allowed Colgate to deepen their relationship with their customers by providing them with personalized and interactive oral care experiences.
Our team worked closely with Colgate to incorporate unique features such as real-time brushing feedback, personalized coaching, and gamification elements to make the app engaging and fun for users. The app has proven to be a powerful tool for Colgate, as it provides valuable insights into user behavior and preferences, enabling Colgate to better understand and serve their customers.
Our strategy was to soften the user by serving-up an informative introduction in small cognitively digestible chunks before actually presenting them with the "sign-up" option. We wanted to build trust and excitement by delightfully introducing them to the value proposition - "this product will improve your family's oral hygiene."