The fintech space is changing progressively. It's no longer enough to create an effective product that meets customer needs; User experience (UX) is key. To stay ahead of the curve, you need to know what to expect from the digital design trends of the future.
So, what can we expect in 2023 when it comes to fintech UX design? As we look ahead to the next few years, there are emerging trends likely to become industry-standard for the sector. In this article, I'll break down some of those trends and discuss how they'll shape the future of fintech UX design. We'll look at user-focused designs, natural conversations, personalization, and more. Without further ado, let's dive in!
Showcasing visuals to guide users through complex processes
2023 is shaping up to be a year of tremendous user experience (UX) design advancements in the fintech space. One area that you can expect to see growth in, is the use of visuals to accompany complex processes.
Given the complexity of many financial products, developers have been turning to visuals like icons and illustrations to better communicate the steps required. Unlike loads of text or convoluted fields, visuals help users understand the process quickly and be more comfortable with it.
As designers focus on getting users from point A to B as fast as possible, this trend toward using visuals will likely continue into 2023. Additionally, look for designers to focus more on animations. When used properly, animations are great a way to engage users even further in the fintech process and reduce friction.
The growing role of UX in fintech
With more and more financial services moving online, UX design has become an increasingly important part of the fintech landscape. In 2023, UX design will be a key part of any financial services product—and for a good reason.
UX design helps to make complex products easier to use, encouraging engagement and providing a seamless experience for customers. As such, it plays a vital role in creating loyalty and improving customer satisfaction. In fact, today companies turn to UX experts to start creating products that are functional and deliver great user experience.
In 2023, companies will focus on refining the user experience via AI and voice technology. Furthermore, AI-powered solutions will make it easier for customers to access their banking data quickly and conveniently. Overall, voice technology is becoming an increasingly popular way of interacting with financial service products, minimizing the need for manual inputs and providing users with an intuitive and conversational experience.
Designing for consumer trust and control
One of the key design trends for 2023 is focusing on consumer trust and control. You'll find that fintechs are no longer considering "out of sight, out of mind" as a valid strategy.
Transparency
Transparency is essential in gaining user trust. And fintechs will be providing information on all parts of their product, from pricing to data privacy. This means that users know exactly what they are getting and precisely how their information is being used. They can even create dedicated pages on the website to ensure there's no ambiguity.
Offering choice
Another way to build trust with fintech users is by offering them a choice. Fintechs will be creating more options for users to opt-in and opt-out when it comes to services, allowing them to control how much data they want to be shared and when they want to receive notifications. This sense of control makes users feel like their rights are respected, leading to a more positive experience.

Simplifying navigation
Finally, many fintechs in 2023 will focus on simplifying navigation within their products. This helps users access vital information quickly and easily without any delays or distractions—essential for consumer trust. Things like hamburger menus, intelligent filters, and even predictive insights will become commonplace within many fintech apps.
Exploring security and data privacy trends
Data security and privacy concerns continue to grow in the wake of digitalization, and the financial industry is no exception. In 2023, it will be important for fintech companies to prioritize security protocols that protect the user and their data.
What does this mean for fintech UX design trends?
Authentication
The customer experience for authentication and authorization protocols should be fast, secure, seamless, and easy to use. The use of biometrics (e.g. fingerprint scanning or facial recognition) or secure passcodes is expected to increase, allowing customers to access their accounts with ease via their smartphone or laptop.

Data privacy
Designers need to consider how data can be securely stored while still providing an optimal user experience. This means they. will invest in data safety while still making it easily accessible to customers when need be.
This also means that fintech companies need to actively ensure compliance with regulations like GDPR & CCPA at all times. They should include features that provide end-users with transparency and control over how their personal data is used within their products.
These security and privacy enhancements all require careful consideration from UX designers in order for the customer experience in 2023 to remain fast and smooth without sacrificing security or privacy protocols. With these new UX design trends, fintech companies will be able to maximize user experience while ensuring the protection of customer information.
Embracing voice technology and conversational interfaces
Voice technology and conversational interfaces are making their way into many industries, including financial services. By 2023, fintech UX design will focus on making transactions easier through automated conversations.
Thanks to advancements in artificial intelligence (AI) and natural language processing (NLP), voice-controlled tools are becoming more accurate, reliable, and secure—which means more people are likely to use them. Financial institutions will want to make sure they're providing customers with a great experience too.
Here are some of the ways fintech UX design will get into voice technology in 2023:
Establishing relationships with customers through personalized conversations
Developing conversational interfaces to handle complex financial queries
Combining multiple technologies like chatbots, biometrics, and virtual assistants for improved user experience
Leveraging data analytics for optimized user journeys with NLP
Automating tasks such as customer service or credit card applications using voice commands
Leveraging online communities to enhance user engagement
In 2023, we can expect to see a lot of fintech UX leveraging online communities to enhance user engagement. After all, it's the perfect way for brands to understand their users better and offer a more personalized experience.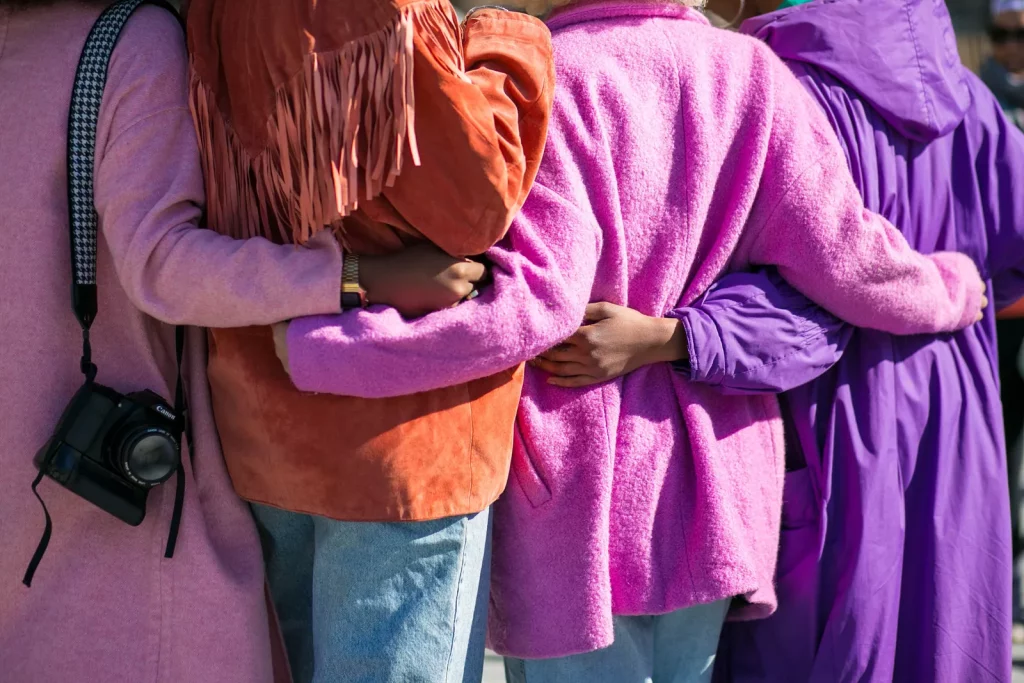 So, how do fintech companies leverage online communities? Let's take a look at a few ways:
How do communities help with PLG?
Communities can be a powerful tool for PLG companies. They can help to:
Increase user engagement: Typically, communities provide space for users to connect with each other, share information, and ask questions. Hence, they serve as a means to increase user engagement and make users more likely to stick with the product.
Generate leads: What is a better way to generate more leads for the sales teams than communities? By listening to conversations in the community, sales teams can identify potential customers who are interested in the product and draw them into the pipeline.
Provide customer support: Unexpected? Indeed, communities can help reduce the burden on customer support teams. Customer support teams can free up their time to focus on more complex issues when they have their questions answered in the community forums.
Improve product development: Last but not least, communities can provide valuable feedback to product teams. Utilizing feedback from users in the community, product teams can make sure that their products are meeting the needs of their users.
How does NerdWallet use communities for PLG?
NerdWallet is a leading fintech company that uses communities to drive PLG. It offers free versions of its products and then encourages users to upgrade to paid plans. NerdWallet's community serves as a forum where users can ask questions, share advice, and connect with other users. It even has a section on commonly discussed topics within the community which offers an improved user experience.

How can other fintech companies use communities for PLG?
Other fintech companies can use communities to drive PLG in a number of ways. Here are a few tips:
Make sure the community is easy to find and use: The community has to be prominently displayed on the company's website or app for users to easily navigate.
Encourage user participation: User participation should be encouraged in the community by offering rewards, such as badges or points, or creating events and activities that foster engagement.
Moderate the community: Moderation is a great way to ensure a positive and productive environment online. This often involves removing spam, offensive content, and other inappropriate content.
Listen to feedback: Finally, accepting feedback and demonstrating effort towards bringing user requests to life is another wonderful way to keep the community spirit high. This feedback can be used to improve the product and make it more valuable to users.
Overall, communities can be a powerful tool for fintech companies that are looking to drive product-led growth. By following the tips above, fintech companies can create communities that are easy to find and use, encourage user participation, and provide valuable feedback. Besides, by leveraging online communities, fintech companies can create meaningful connections with their customers while learning more about what kind of visual identity they need in order to remain loyal to the brand. As a result, these companies will be well-positioned to provide an enhanced user experience in 2023 and beyond.
Wrapping up UX design trends in fintech
When it comes to the direction of fintech UX design in the next few years, it's clear that you need to have more customer-centric experiences. Technology will continue to evolve and become more sophisticated, and UX designers will be expected to create experiences that are seamless and intuitive, as well as manage an evolving array of customer data and personalization options. While it will be challenging to stay on top of the changes, the reward of providing an effective customer experience is worth the effort.
No matter what the future holds for FinTech UX design, keeping up with the latest trends and best practices will be the key to success. It's up to UX design teams to stay ahead of the curve and shape the future of fintech UX design for the better.