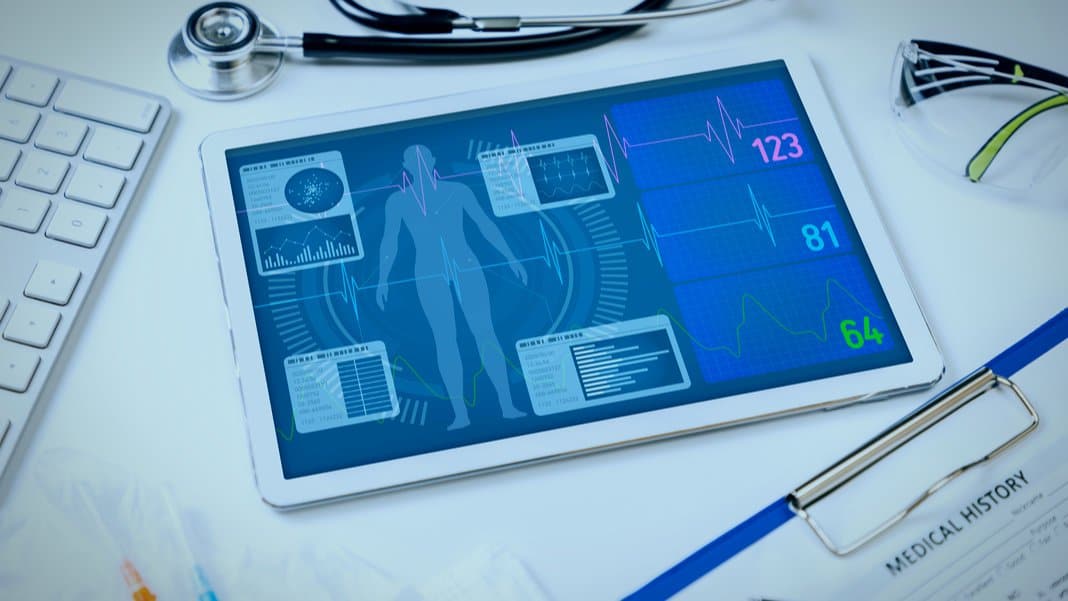 New challenges in the healthcare industry accelerate the development of healthcare innovation. Striving to improve patient care, hospitals and clinics seek ways to digitize medical services and internal administrative processes. But while a lot of attention is focused on functionality, the role of a user experience design in healthcare software often remains undervalued.
In this article, we'll outline key trends in medical technologies. We'll also explain how quality UX design can help healthcare providers deliver better patient experience.
Telemedicine
With the help of telemedicine, physicians can consult, diagnose and treat patients remotely using telecommunication technology. A typical telemedicine appointment looks like a traditional visit to a doctor's office. The only difference is that the patient and doctor communicate online. Video conferencing solutions and remote health monitoring apps are the most popular tools that medical organizations use for delivering clinical services from a distance. But the concept is constantly evolving so there is a lot of room for new ideas.
Potential telemedicine solution users aren't a homogeneous group. In other words, UX design of this software must be created with different categories of patients in mind. In particular, to build an inclusive telemedicine application, UX designers should take into account such characteristics as users' age, mental states, and tech skills.
Ideally, a telemedicine appointment should resemble a face-to-face visit as closely as possible. So when working with this healthcare technology, designers have to recapture the feeling of real-life experience for patients and doctors. This is obviously vital with this current COVID-19 pandemic.
Health wearables
Smartwatches and fitness trackers became mainstream soon after they appeared on the market. And their popularity continues to soar. For example, one study shows that the number of wearable devices is forecast to hit 1.1 billion by 2022. But the growth isn't just in quantity. Technological developments allow app creators to expand and enhance the functionality of wearables, turning them into useful healthcare technology tools.
Most regular smartwatches and fitness trackers can monitor basic metrics like the person's heart rate, steps, and sleep patterns. Medical devices are much more advanced and can also detect different deviations in users' health conditions. For instance, they can identify atrial fibrillation by tracking the person's heart rhythms.
To build a successful UX design for a health wearable, designers should properly prioritize information. A device must be simple and intuitive so users don't feel confused when they need to quickly find necessary data or functions.
Healthcare chatbots
In healthcare, the chatbot technology is still in the early stage of implementation. Yet, it has the potential to become the industry standard in the next few years. Today, hospitals and clinics use chatbots mostly for experience optimization. For example, there are chatbots that help patients book appointments, connect patients with doctors, or collect feedback after a consultation.
But it's expected that digital assistants will eventually become the first line of primary care. In particular, they'll be able to analyze health information provided by a user and offer responses with personalized instructions.
If powered by artificial intelligence, healthcare chatbots can help medical organizations deliver patient-centric services while reducing workload for doctors. It's important to remember that people who seek medical advice need to feel cared for even if they talk to a machine. So the main task of UX designers is to make an interaction with a bot very similar to chatting with a real person.
Medical virtual reality
Virtual reality opens doors to a variety of new opportunities for the healthcare industry. First of all, this technology improves training methods for doctors. It also allows them to master professional skills without risking the health and life of real patients. Research shows that surgeons who used the VR platform for simulating operations enhanced their performance by 230 percent compared with doctors who used traditional training techniques.
Another use case of virtual reality in healthcare is the reduction of pain and discomfort during unpleasant treatment procedures. For instance, VR healthcare technology comes in handy when a patient needs to sit for hours to undergo lengthy chemotherapy. VR can also help people with amputated limbs get accustomed to prosthetics.
Building a UX design for a VR-based healthcare solution is an extremely encompassing task. Designers working on such projects need to clearly outline the needs of a target audience and make accuracy their top priority.
Electronic health records
EHR solutions aren't a new thing for medical organizations. Hospitals and clinics have been using this type of software for a long time. The purpose of EHR is to digitize medical charts and records while reducing the amount of paperwork needed. While this healthcare technology is widely adopted, its usability, in general, remains at a questionable level. As a result, nurses and physicians cannot fully rely on the system, as it may lead to errors and patient safety risks.
Before creating a UX design for EHR software, designers need to study how medical staff will interact with a system. What is a user's typical sequence of actions? Which fields are mandatory and which of them can be left blank? Is there something a user can forget to do after inserting information in a chart? Conducting extensive UX research will be very helpful during the early stages of development. But designers must also perform user testing and quality assurance at a later phase to ensure that a solution is user-friendly and effective.
UX and healthcare technology in a snapshot
Medical technologies aim to improve the efficiency of healthcare, enhance the patient experience, and make the doctors' hard work a little bit easier. The UX design plays an important role in whether a particular health app meets these goals or not.
When deciding to develop a medical solution, healthcare providers must pay attention not only to its functionality but also to the user experience. At the same time, designers engaged in such projects must understand the specifics of the medical sector and be ready to deal with great responsibility that comes with tasks.
Looking for the right team of UX designers for your healthcare development project? Drop us a line!