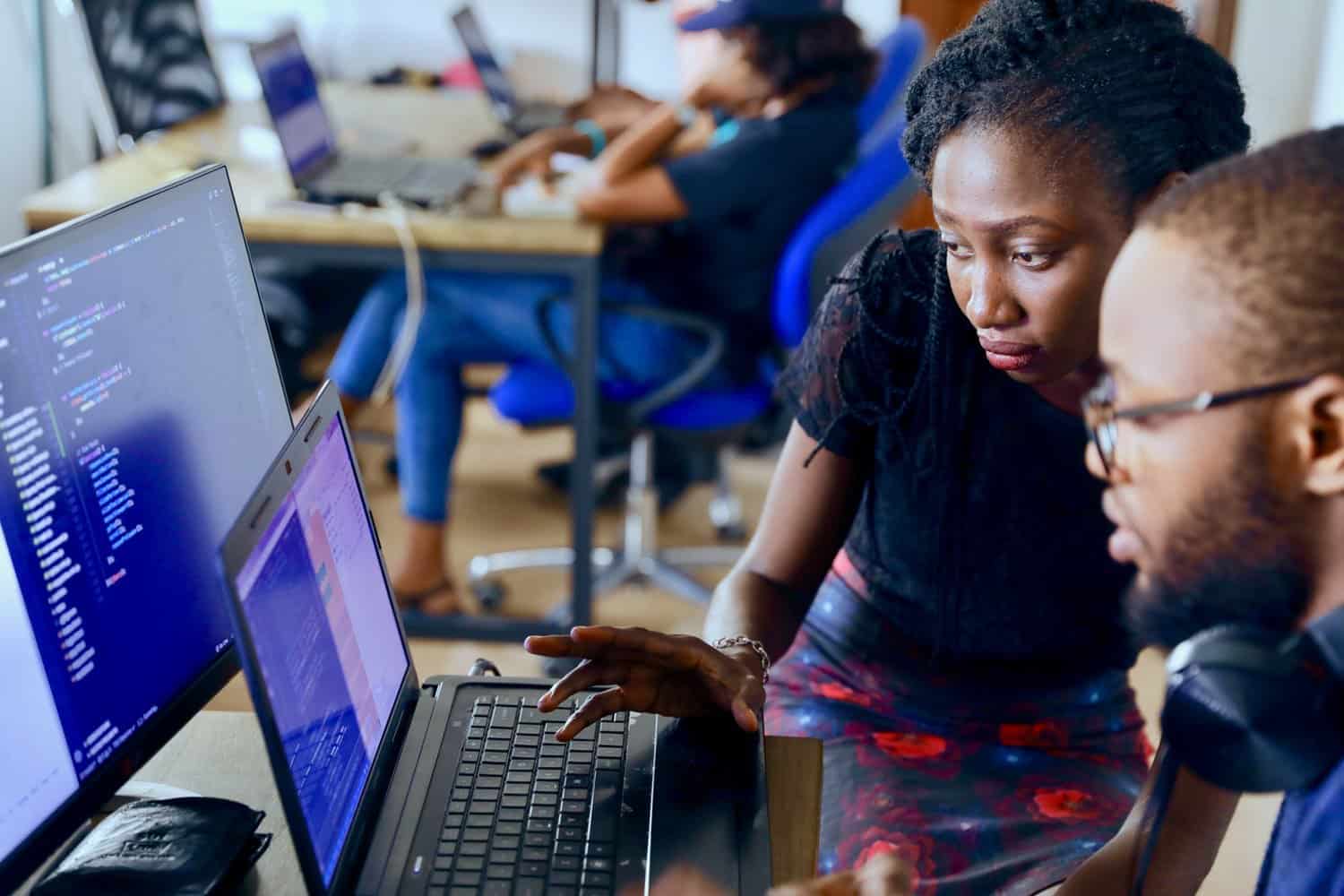 The number of enterprises which adopted or plan to adopt marketing automation is constantly growing. A report by Social Media Today shows that nearly 75 percent of marketers use at least one tool for automating marketing activities. And according to Statista, the size of global marketing automation market is expected to hit 25.1 billion U.S. dollars by 2023. Hence, it's no wonder that conversations about marketing automation are quite common among marketers, CEOs, and CTOs.
Yet, as we see from the practice, not all of those people really understand what it is and why a company needs it. Even fewer of them know how to automate marketing processes right. We bet you have also heard of so-called marketing automation failures when someone invested lots of money in automation software and received no positive results at the end of the day.
In this article, we will try to sort thing out so you can do everything correctly to make your business grow with the help of marketing automation.
What is marketing automation?
In general, marketing automation is the utilization of software aimed at automating the company's marketing activities. However, such definition is oversimplified and it does not take into account some crucial aspects. So let's look at the whole concept in greater detail.
The foremost thing you should understand about marketing automation is that it's not limited just to purchasing the software that would do all the work for you. To receive the expected return on investment, you should use the right tools in the right way. Otherwise, such tools can do more harm than good to your business.
Example:
Let's take a typical situation when a company decides to automate its email marketing process. With the help of automation software, a sales team can send out promotional emails to the whole customer list in a simple and fast way. But would it help them close more sales? Well, maybe, but only in a short-term perspective. At the same time, it's much more likely that a lot of people would want to unsubscribe from the company's emails not to receive irrelevant information in the future.
So the main purpose of marketing automation is to deliver the right messages to the right people at the right time rather than just automate marketing activities. Hence, marketing automation software should help you nurture leads and, as a result, turn them into customers rather than do the hard sell automatically.
Key functions of marketing automation software
When it comes to marketing automation, the first thing that comes into mind is email marketing. Sending out thousands of emails in one click can indeed free up a significant part of your team's working time. However, marketing automation software can do much more than that. The exact feature-set of such software will depend on the provider. But let's take a look at the most basic features and functionality most of them offer.
SEO optimization
To get more leads, you need to get more traffic to your website in the first place. Marketing automation software usually offers a set of Search Engine Optimization tools. For instance, it can provide you with some recommendations for keywords and let you compare your keywords with the ones your competitors have.
Personalization tools
Personalization is probably one of the greatest benefits marketing automation brings. It creates the feeling that the company knows you by name and this helps brands build loyalty. For example, personalization tools will allow you to personalize email content and subject lines so your customers will get highly-targeted information tailored to their needs and product interests.
A/B testing
Marketing automation is not something you set and forget. It's a continuous process that helps you get to know your customers better and learn from their behavior. That's why we recommend you to opt for the software that allows for A/B testing of landing pages and emails.
Tracking customer behavior
Tracking behavior is essential in terms of providing customers with the most relevant content and spotting the hottest leads. This function will let you build strong relationships with customers and properly target your marketing efforts.
Segmentation
By dividing your customers into groups with some common characteristics you can talk to each of them individually but in an automated way. It's worth mentioning that the segments are dynamic, meaning that a customer can migrate from one segment to another based on his or her behavior. Also, one person may belong to several segments.
Analytics
To get the most out of your marketing activities, you need to always measure and analyze. The analytics function will help you see what works and what doesn't by allowing you to create reports, calculate your marketing ROI, monitor campaign performance, etc.  
Benefits you get with marketing automation
Now, it's high time to speak about return on investment you may expect after adopting marketing automation. Of course, everything will depend on a variety of factors, for instance, your business goals and inbound marketing strategy, software you'll choose, and the way you'll use different tools. But we hope the numbers and statistics below will allow you to see the full potential of marketing automation.
Higher revenue
This is the number one reason why companies need marketing automation software. Because let's be honest: the ultimate goal of any business is making money. And if something can help you earn more, ignoring it is not a reasonable decision. The statistics show that companies which implemented marketing automation managed to increase their revenue by up to 77 percent.
Improved targeting
According to the survey, 70 percent of marketers believe that improved targeting of messages is the most essential benefit marketing automation brings. This is because it allows you to deliver personalized and relevant information to every customer. As a result, you build strong relationships with customers and don't spend time and money on advertising to people who are not interested in your products.
Increase of conversion rate
If you have good website traffic but close only a few sales a month, investing in a marketing automation platform is the best business decision you can make today. Nearly 80 percent of companies that use marketing automation software said that their number of leads increased. On top of that, 53 percent of such businesses saw the higher conversion rate of leads into paying customers.
Stronger customer engagement
As we already mentioned, marketing automation lets marketers learn from customer behavior and track the performance of campaigns. This naturally results in more refined and targeted marketing strategies that allow brands to build loyalty and stronger relationships with the target audience. According to the survey by Liana Technologies, 45.9 percent of respondents believe that the opportunity to serve customers better is the critical advantage of marketing automation.
Enhanced productivity
Besides all those awesome things we mentioned above, marketing automation helps marketers work more efficiently. By using automation tools, your marketing and sales teams do not have to waste time on routine tasks and can focus on other priorities. A study shows that both business owners (33 percent) and marketers (74 percent) consider saving time a significant advantage of marketing automation.
Top providers of marketing automation software
If you decide to adopt marketing automation, you will quickly find out that the market is full of automation platforms. The good news that you have the opportunity to pick the software that fits you best and has necessary functions to cater to your specific business needs. But the bad news is that not all of the vendors are reliable and not all of the platforms offer the functionality you require to implement your inbound marketing strategy.
To stay on the safe side, we recommend you to choose among market leaders. The quality of their platforms is proven by the huge number of satisfied users. And they are always improving their products to keep the bar high.
Let's take a brief look at some of the leading providers of marketing automation software you may want to consider.
1. Marketo
Marketo is a versatile marketing automation platform that offers rich functionality. Basically, you cannot go wrong with this software because it covers literally everything a modern marketer needs. Among other things, Marketo has a reputation for its analytics and email automation features. It lets users create large customer bases and manage complex marketing processes. So if you expect your business to grow and search for the solution that allows for scalability, Marketo is the best choice for you.
2. HubSpot
Hubspot is also a popular platform commonly used by marketers. Like Marketo, it offers a wide range of functions that are necessary for running inbound marketing campaigns. The main advantage of HubSpot is its intuitive design. The platform is indeed user-friendly so you don't need to have any coding background to take advantage of all the features. However, the drawback is that HubSpot may not be as good as Marketo for large enterprises since it's more focused on small and medium-sized businesses.
3. Pardot
Pardot is another marketing automation platform that may help you increase conversion rate and drive sales. It's a Salesforce solution so its reputation speaks for itself. On top of that, Pardot makes a great emphasis on lead generation by tracking anonymous users from landing pages. The main drawback of this software is its price — Pardot is one of the most expensive solutions on the market today.
Marketing automation success stories
The numbers we mentioned above sound quite impressive. But we also want to show you some real-life examples of marketing automation success. If you still have doubts, we hope these stories will help you make a wise decision.
Panasonic Europe
Panasonic is a global corporation that has millions of customers all over the world. In 2012, it merged its European subsidiaries into one company and the new challenge arose. The company wanted to improve the level of B2B services by integrating all customer databases into one unit. At that time, Panasonic Europe had about 72 websites with over 63,000 web pages in 22 languages. So, as you might have guessed, achieving that goal was not an easy task.
To implement its marketing automation strategy, Panasonic Europe chose Marketo platform. The results they received were profound. Marketing's contribution to the total company's revenue grew from 10 to 26 percent in just 18 months! On top of that, the marketing campaign output increased by 5 times.
Randstad
Randstad is a leading recruitment company, the second largest in the world. It was established more than 50 years ago but didn't use any marketing automation software up until 2015. As a result, Randstad's website contained lots of quality content, it showed excellent traffic but all the efforts made by the marketing team were fruitless. The company didn't have effective tools to capture new leads and nurture them in order to convert in customers. After the adoption of marketing automation, Randstad managed to increase the number of leads by four time and conversion rate by 25 percent in just one year.
Schwab Advisor Services
Schwab Advisor Services is a network of investment advisors who provide wealth management services. Due to the specifics of this business sector, a personal approach to every customer is a crucial factor that defines the effectiveness of the company's activity. Hence, the main goal of Schwab Advisor Services was to improve the level of personalization and better adjust its marketing activities to the customers' needs and expectations.
With the help of Marketo, the company saw an increase of 500% in the engagement rate. It also reports a dramatic improvement of the team's productivity.
The bottom line
The success of most modern businesses heavily depends on technologies, and marketing automation software is one of the most effective tools you can invest in. Like any other automation solution, it will help your marketing and sales teams work more productively. But not only that. With the help of marketing automation platform, you can also increase the revenue and conversion rate, generate more quality leads, close more sales, and build stronger relationships with customers. Hence, if your business is aimed at growth, there is no chance you can go without marketing automation.
Looking for a professional team to help you with marketing automation? Contact us!