Augmented Reality (AR) is changing how we interact with the world around us. Over the past several years, AR technology established a strong foundation in media, marketing, education, games and many other industries. This happened because computing hardware has finally advanced to the point where it's become capable for AR platform. Today, AR prompting many brands to explore this strange new world for the first time.
What is AR?
AR technology incorporates real-time inputs from the existing world to create an output that combines both real-world data and some computer-generated elements which are based on those real-world inputs.
The concept of AR is not a new one. The term was first introduced in 1992 by researcher Tom Caudell to describe a digital display used by aircraft electricians that blended virtual graphics onto a physical reality. And AR isn't rare. A frequently overlooked, yet widespread example of AR is the automobile parking assistance system.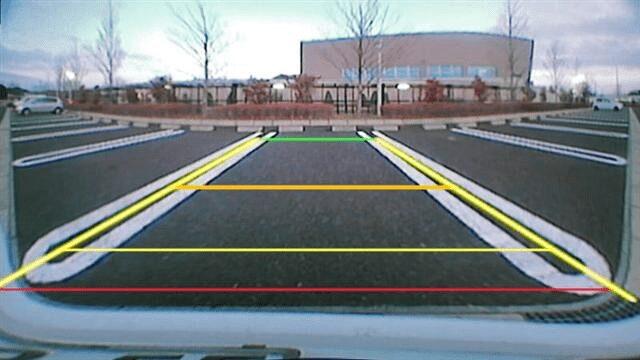 However, only after popular apps PokemonGO and SnapChat were released and adopted by users the term "augmented reality" got into the spotlight.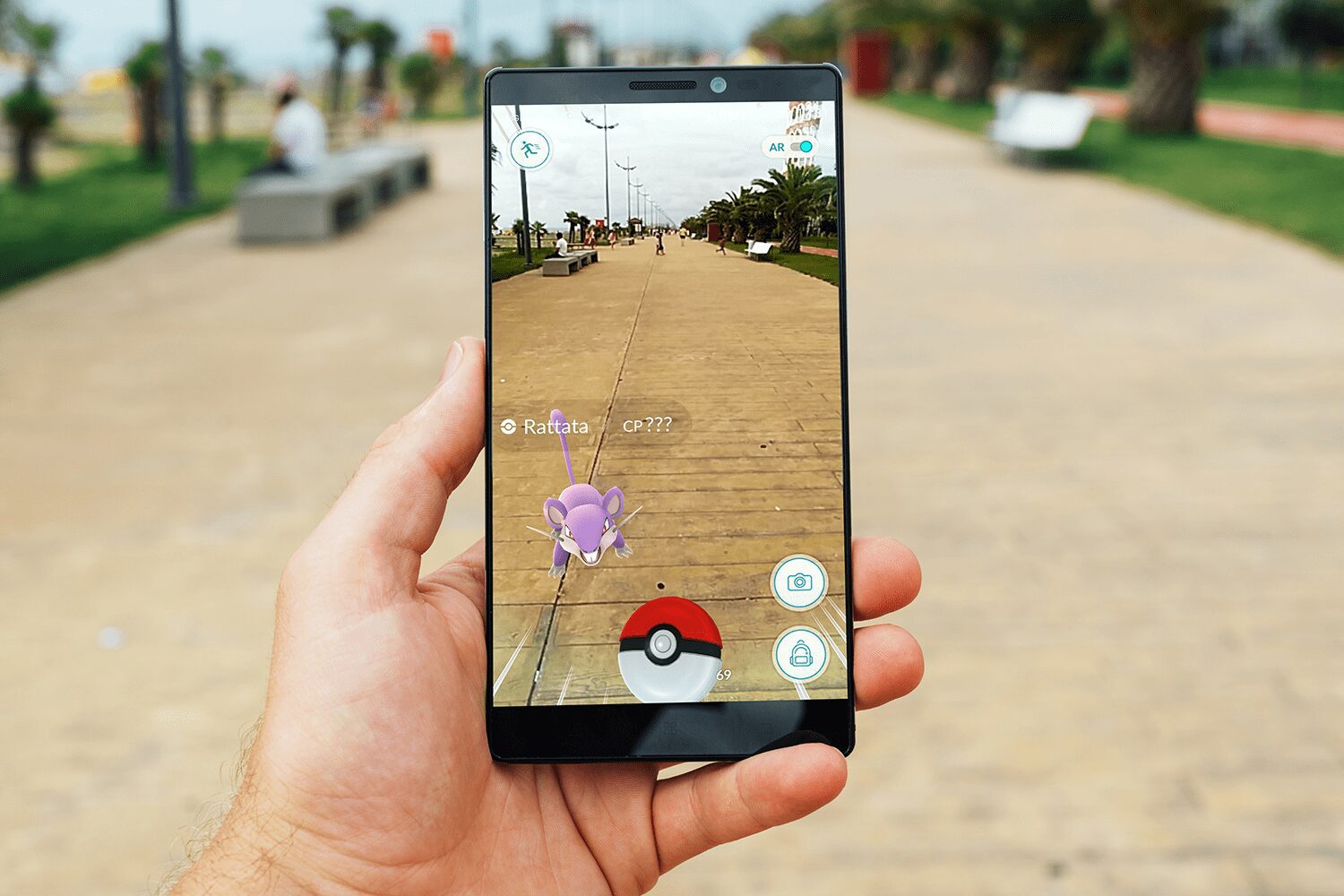 How AR Will Change Brand Experiences
There is a distinct advantage for AR to be accepted sooner and on a wider basis than VR, particularly in the commercial sector. While Virtual Reality (VR) gets a lot of talk because of how cool this technology for entertainment, AR is going to truly impact the way we work and live. AR forecasted to be a $150 billion dollar industry by 2020.
[Tweet "AR creates an opportunity for brands to build new digital pathways to tell stories and engage with users"] in a way that's never before been possible. Here are 3 ways that businesses will be able exploit AR and its associated technologies in the near future.
Guidance
Even the most capable professional can run into situations where they need a helping hand from someone, and it's here that AR technology could come in handy. For example, AR app makes it possible for doctors to navigate the innards of the patient to effectively and efficiently complete the surgery.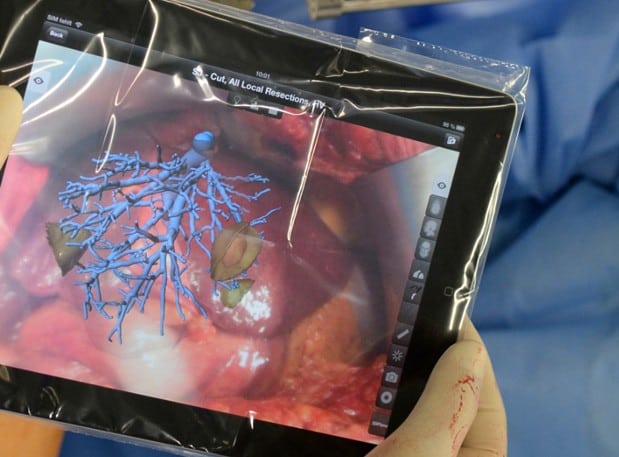 Design Visualization
In terms of design visualisation, AR is creating some breathtaking possibilities. It merges the virtual and the real world — adding virtual overlays directly into the view of headset-wearers, or inserting these digital add-ons into video captured on a phone screen. As AR technologies become more refined, users will be able to preview their designs and experiences in real-world spaces. One such example is this spatial AR setup used by Volkswagen, in which virtual layouts of a car interior are projected onto a full-size model of a car dashboard.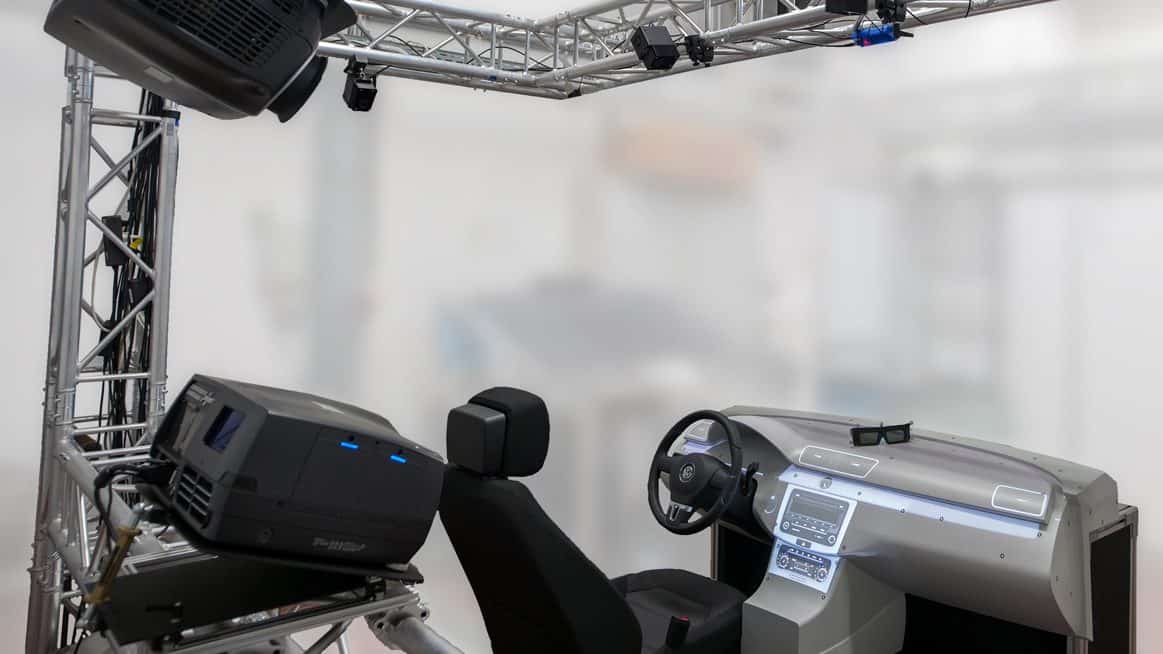 Training and Education
When it comes to training and education, AR has a lot of promise. Unlike a real-world training scenario, a trainee can play through an AR situation as many times as they need to understand a concept or a procedure. This will create deeper learning opportunities where students are in the flow of learning.
How to Design For AR?
Since there are no established UX best practices for AR yet, I'd like to share my own personal approach to UX in AR apps.
1. AR use-case needs to be evaluated
The concept of "measure twice, cut once" is especially important in building AR apps. Before diving in, it's important to ask yourself why you want to pursue this type of medium and what outcome would you like to have. Keep in mind following moments:
AR experiences are powerful, but they should tie back to clear business objectives. AR shouldn't be added on top of a planned app just because it's trendy technology — that's almost a sure way to create a poor UX. Rather, the desired functionality needs to be evaluated to fit with the experience that the AR display medium can offer.
If you're going to design an AR experience, you should invest heavily in user research. Spend some time really getting your target audience and not just how that you would perform a specific task using a software, get to know how they'll do something in real-world without any kind of devices.
2. Consider the environment in which the product will be used
Since AR apps are grounded in reality, the environment affects AR design significantly. For example, in private environment (home, work) you can count on long user sessions and complex interaction model – the whole body can be involved in the interaction, as well as specific devices (such as head mounted display) can be used for manipulation (see Microsoft Hololens example below).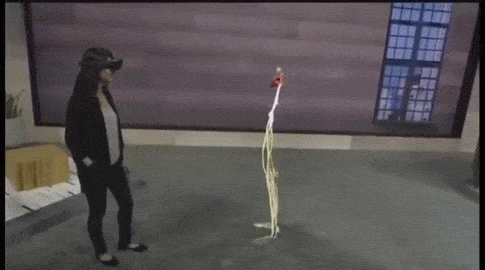 But in public environments (e.g. outdoors), it's important to focus on short user sessions. Because regardless of how much people might enjoy AR experience, they won't want to walk around with their hands up, holding a device for an extended period of time.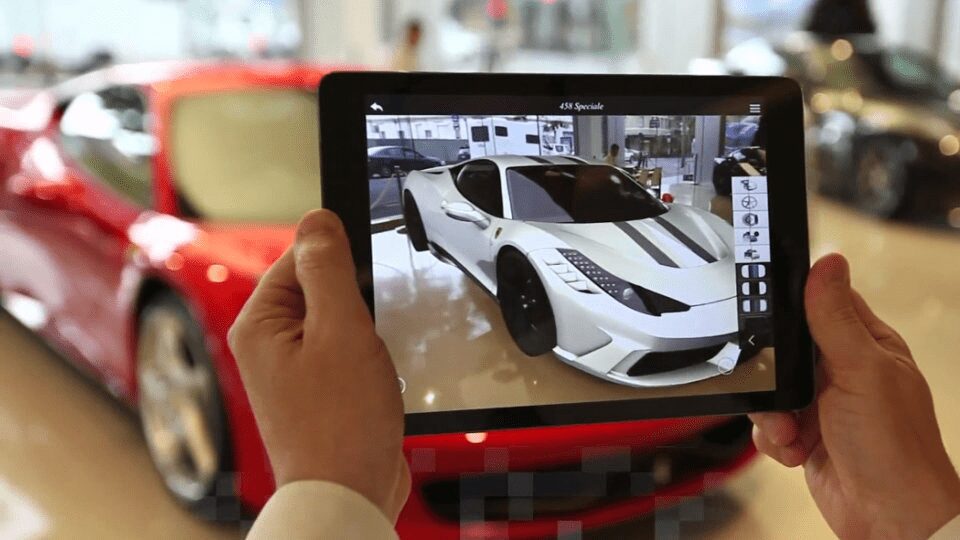 Thus, when designing augmented reality apps, you first need to research environmental conditions in which the service will be used and how it effects on the user:
Identify interaction scenarios upfront even before specifying technical requirements for the project.
Collect all the details of the physical environment to be augmented.The more environmental conditions you'll test before building a product, the better.
3. Make the interaction with AR app simple
In order for AR to be usable, it must be quick and simple. AR is really about designing layers of added value that reduce the time to complete simple tasks. Keep in mind that people are seeking out experiences, not technologies and they'll technology that isn't friendly to use. No one will use AR apps or tools if they take just as long or longer than the conventional way of doing something. Thus, when design your AR solution I recommend the following approach:
Go to the context of the area that you're going to be performing the task (e.g. a specific room, a real-world device, etc)
Think through the each step that you use to accomplish the task.
Record each of those steps down
This information will help you conduct a task analysis. This analysis will help you make things more natural for the users.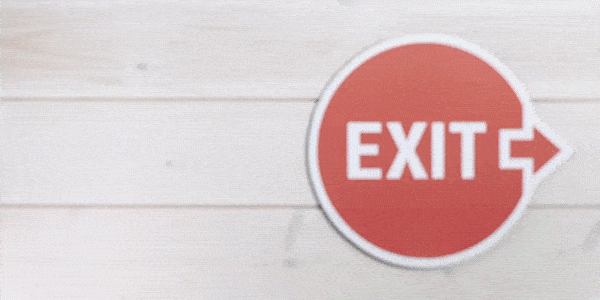 Conclusion
AR has seen massive success in recent years and as more technologies take advantage of this growing trend, AR will grow to encompass much more than it does now. The most important things to consider when designing AR experience is users' goals and contexts of use. AR apps should be easy to use and shouldn't hinder users.