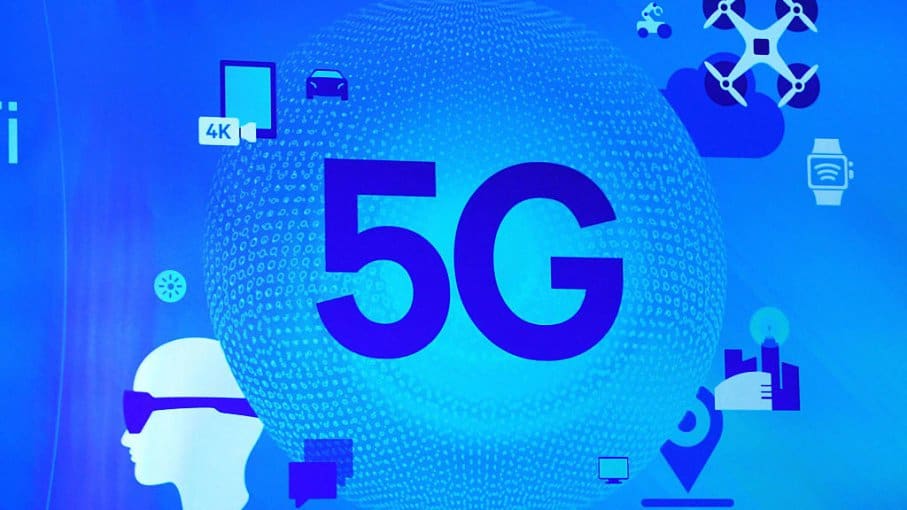 A full-fledged launch of 5G will drive revolutionary changes in most modern industries, cities, and homes. Although the technology is still not active in many countries, a lot of tech experts believe that 2020 will be the year we will truly see 5G innovations for new business opportunities boom.
In particular, the mobile industry and large telecommunication carriers continue rolling out 5G networks all over the world and major phone manufacturers compete in releasing devices equipped with 5G capabilities. The pieces of the 5G evolution puzzle are coming together. It is high time to start preparing for the new 5G service reality.
In this article, we'll explain why the advent of 5G is an important milestone for any company that strives to grow and remain competitive. We'll also make some predictions about how the combination of 5G and the Internet of Things (IoT) will innovate the way we live and do business.
What is 5G how does it work?
Simply put, 5G is the new generation of mobile networks that will augment and eventually replace its predecessor 4G LTE. Unlike previous network generations, 5G technology is forecast to have a much bigger impact on the world around us.
Besides increasing the speed of the internet, it'll enable ultra-low latencies and ubiquitous coverage. These changes will eliminate the last barriers to the wide IoT adoption, opening the door to large-scale automation and other almost futuristic transformations.
However, the main challenge is that 5G operates on three spectrum bands simultaneously. Each of them offers different data transmission speeds, has different coverage areas, and requires a separate infrastructure.
Low-band spectrum
The low-band spectrum consists of low-frequency waves below 1GHz. It offers relatively slow data transmission speed, i.e. 100Mbps at its peak, that practically feels like a 4G network. But the coverage area is quite broad.
This means that a telecommunication carrier needs fewer towers to ensure the internet connection over a long distance. In addition, the low-band spectrum can penetrate walls and other obstructions.
Mid-band spectrum
The mid-band spectrum operates in the 1-10GHz frequency range. It provides decent speed (the peak is around 1Gbps) as well as low latency. However, the mid-band spectrum may fail to go through physical objects in some instances.
It also covers a lower amount of space compared to the low-band spectrum. So telecommunication carriers need to install a lot of stations, i.e. macrocells, to create the proper infrastructure for it.
High-band spectrum
The high-band spectrum or a millimeter wave operates above the 24 GHz band and can deliver the internet at super-high speeds, i.e. up to 10Gbps. But since these waves are very short range, their coverage area is extremely low. They also struggle with smaller physical obstacles, for example, the roof of the car. That's why a great number of small cells are required to fully roll out the high-band spectrum.
The ultimate goal is to create an infrastructure in which a 5G smartphone will remain connected to a high-band spectrum all the time. But the implementation of this scenario requires millions, if not billions, of small cells installed literally everywhere. For this reason, telecommunication carriers strive to ensure adaptive beam switching. It means that the phone will be connected to a different beam if the previous beam can no longer track the user.
What 5G means for IoT?
The 5G wireless networks will create perfect telecommunications conditions to make IoT devices function at their fullest potential and bring the most benefits. In particular, they will enable more real-time connections thanks to high 5G speeds and omnipresence.
Low latency is another reason why 5G is good for IoT. Machines will respond faster to requests. As a result, they will be able to "communicate" more effectively with each other and the number of delays will be close to zero.
But let's take a look at what the benefits of 5g are and the specific changes the 5G rollout may cause at different levels.
Business automation 
With 5G, IoT devices can be effectively monitored and controlled remotely with no compromises on their performance. Seamless connectivity along with the enhanced capacity of the networks will allow companies to automate a vast majority of operations that now require human intervention. This will streamline workflows, improve overall business productivity, and cut operational costs.
Another considerable benefit of autonomous processes is that they eliminate the risk of human error. This will enable companies to largely avoid the most common accident type.
Industrial 5G-powered solutions
With the widespread deployment of IoT platforms and 5G devices, we may expect that drones and augmented reality headsets will be among the most popular innovative solutions in manufacturing. In addition, real-time collection and analysis of big data will allow for predictive maintenance that will reduce machine downtime and repair costs.
Robotics of different types will also be used quite frequently, especially in factories. For instance, Audi already tests its 5G-powered robots in its production lab in Germany.
Smart cities 
The combination of 5G, IoT, and artificial intelligence creates a solid foundation for building smart cities. Advanced 5G capabilities will allow local authorities to detect and respond instantly to different emergency situations, making cities much safer.
Increased internet speed will help to immediately process the data gathered from traffic sensors on the roads. This will lead to solving the transportation problem and most likely result in reduced roadway congestion.
Besides, 5G also brings us one step closer to autonomous vehicles. Fast internet connection throughout large areas will allow self-driving cars to travel long distances without any limitations. In addition, the possibility to assess information in real time will ensure adherence to traffic rules. This will lower the chances of accidents and make autonomous vehicles safer for passengers and pedestrians.
Although smart cities are extremely complex networks of connected devices and we'll unlikely see them in 2020, many communities already work towards this goal. So the future may be just around the corner.
Personal devices 
To take advantage of the 5G network service, users must have a 5G compatible smartphone. The news is bad for phone owners but great for device manufacturers. The latter ones see it as an opportunity to earn a fortune once 5G will get broader coverage. But even today, you can order a smartphone supporting 5G.
The key market players such as Samsung, Huawei, LG, and Motorola released their phones last year and more expected to follow in 2020.
On top of that, Lenovo showed the first 5G laptop for consumers at CES 2020. It supports 5G connection so you can access super-fast mobile internet from this device and download files at the speed of 4Gb/s. Chances are we'll see other types of 5G compatible gadgets and IoT applications quite soon.
Smart homes
With 5G, more devices can be supported on one network and is likely to become a game-changer for smart homes. Today, keeping everything connected can be frustrating, as different pieces of the smart home infrastructure operate in different ways. For instance, a smart doorbell may use wi-fi while a toaster may connect only via Bluetooth. At the same time, 4G doesn't have enough channels to ensure proper connection for a high number of devices at once.
By offering reliable coverage, low latency, and unprecedented network performance, 5G can solve this problem. As a result, it'll be possible to create a truly interoperable system, not just have several smart devices placed in one home.
Internet of Everything (IoE)
Once 5G establishes itself, the Internet of Things will have every chance of becoming the Internet of Everything. This means that not only devices will be connected but also people, data, and processes. These connections will also become more intelligent, meaning that the right data will be transmitted to a person or machine at the right time automatically. So the IoE is more about creating a hyper-connected independent environment than just making several physical objects communicate.
Since telecom carriers still need some time to fully roll out 5G, we don't see the IoE coming in 2020. However, businesses should start preparing for this change anyway because such global transformations will likely require several years to happen. This leaves plenty of room for innovation as 5G IoT applications will be in great demand.
What are the benefits of 5G?
Once 5G becomes widespread, our connectivity will reach a new level that will have a significant impact on nearly every aspect of our lives. Combined with the IoT technology, 5G will create a perfect platform for building complex smart environments in offices, factories, cities, and even at our homes. Industrial robots, autonomous vehicles, and PCs capable of connecting to super-fast mobile internet already exist. Now, everything depends on telecom carriers and they demonstrate promising advancements in 5G's speed and reliability.
Want to innovate your business and need professional help? Contact us!